The big topic on most New Zealanders lips at the moment is how well the All Blacks have done over the past 8 weeks and the way they have played like a champion team over the last 4 years. It has been such a great result bringing home the Rugby World Cup.
Dive HQ Christchurch has decided to introduce some November BLACKOUT specials. This is to show our appreciation and support to the AB's.
Package 1: Back 2 Black
Either 1 x Impression, Linea or Micro Mask Black/Black & Impulse 3 Black/Silver.
Normally $258
November Blackout $125
Package 2: Black on Black
1 x X-shot Black Fin, 1 x Look 2 Black/Silver, 1 x Buran Black/Black Snorkel.
Normally $450.50
November Blackout $249
Package 3: The Black Out
1 x Black Ice BCD, 1 x XTX200/40 Reg Set, D4i Novo Black, Wireless Transmitter
Normally $4623
November Blackout $2999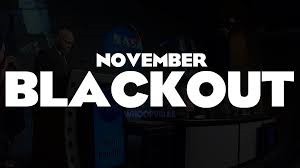 Only available in November or until packages are sold out.
Come on in to see us at 103 Durham St South, Sydenham, Christchurch.
Dive HQ Christchurch is open 8.30am – 5pm Mon – Sat