Established in March 2014, by the Department of Conservation, the Hikurangi Marine Reserve, acknowledges the incredible diversity and unique marine environment close to Kaikoura.
Gaining an understanding of the role of Marine Reserves around New Zealand is a valued part our Dive HQ Christchurch's Diploma of Scuba Instruction students training. Thank you Akita, for sharing with us and your class mates, a look at the Hikurangi Marine Reserve.  With Kaikoura being one of our favourite places to dive, we can appreciate the importance of protecting this unique environment.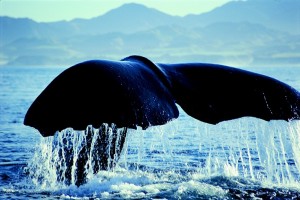 Location
Hikurangi Marine Reserve is located near the main township of Kaikoura, at the point where the undersea of Kaikoura Canyon approaches close to the land. The area only become a marine reserve two years ago.  On the 16th of March 2014, it was declared as the Hikurangi Marine Reserve, holding 10,416 hectares, with it's main focus being on the very deep waters of the canyon that connects with the land for about 2 kilometers just north of Goose Bay and extends out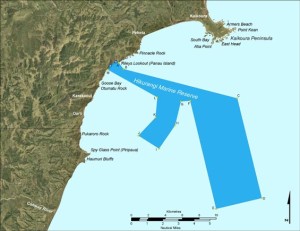 Highlights
Being the largest and deepest existing marine reserve in New Zealand with the unique topography of the deep trench coming so close to the shore, you have an unparalleled opportunity to see Whales, Dolphins and many varieties of Seabird Species.  The deep currents bring a rich source of food and allow for such a diverse range of life to be found close to our coast line.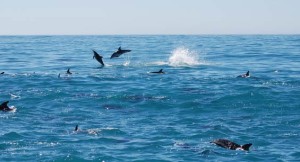 Remember the Rules
While enjoying a visit the Kaikoura region, remember that the Hikurangi Marine Reserve is a no-take area. You may not remove or disturb any marine life within the reserve or take any other material including shells from the beach, water or seabed.
Take care around marine mammals both in and out of the water.  Fisher officers believe the reserve rules are having a positive impact on marine mammals, with numbers of dolphins, seals, whales and shell fish increasing over just a short period of time.  Studies are now able to prove that making marine reserves increases the marine life.
I hope you have all enjoyed learning about the Hikurangi Marine Reserve and continue to respect the environment around the area, know the reserve rules and boundaries before entering the water. Cheers guys.
Akita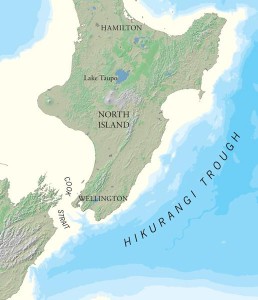 Join Us!
Learning to dive allows you to enter into another world, and experience a connection with the life and environment underwater.  If you would like to learn to dive in Kaikoura, join one of Dive HQ Christchurch's Kaikoura Open Water Dive Courses and we'll share with you our passion for exploring the unique and diverse Hikurangi Marine Reserve.
Dive HQ Christchurch
103 Durham St South,
Sydenham
Christchurch
03 3795 804
www.diveskiworld.co.nz