When I sent out an email advertising another Dive Against Debris a few months ago, the second event I have helped organise since I began working at Dive HQ Christchurch, the initial response I received was from one of last years volunteers asking "What's with the winter clean up dives, dude?"!
This didn't deter too many others from jumping in at Magazine Bay on Sunday 28th June to help clean up around the moorings and the bay. Our dives were uploaded onto the Dive Against Debris Map last week so everyone can see your efforts and what others around the globe are doing.
http://www.projectaware.org/diveagainstdebrismap
The day started out cold and misty but by the time we left the dive shop and got to Lyttelton it had turned into a beautiful winters morning with blue skies and sunshine. This helped warm up the volunteers while I did a dive brief and we set up our dive gear and warmed the divers up after the frigid 8 degree waters.
It was a pleasant surprise not to fill a skip with rubbish and it's a testament to the tidy kiwi attitude towards the oceans and the environment to not find an abundance of rubbish in and around the bay. We did bring up a bike, a trolley, a washing basket, some tyres and a lot of scrap metal, so although we didn't all fill a catch bag, and no doubt we left some items behind, it was a great effort by all involved and a good sign for our local waters and dive sites. We even saved a wee seahorse that was returned, unharmed, to the bay.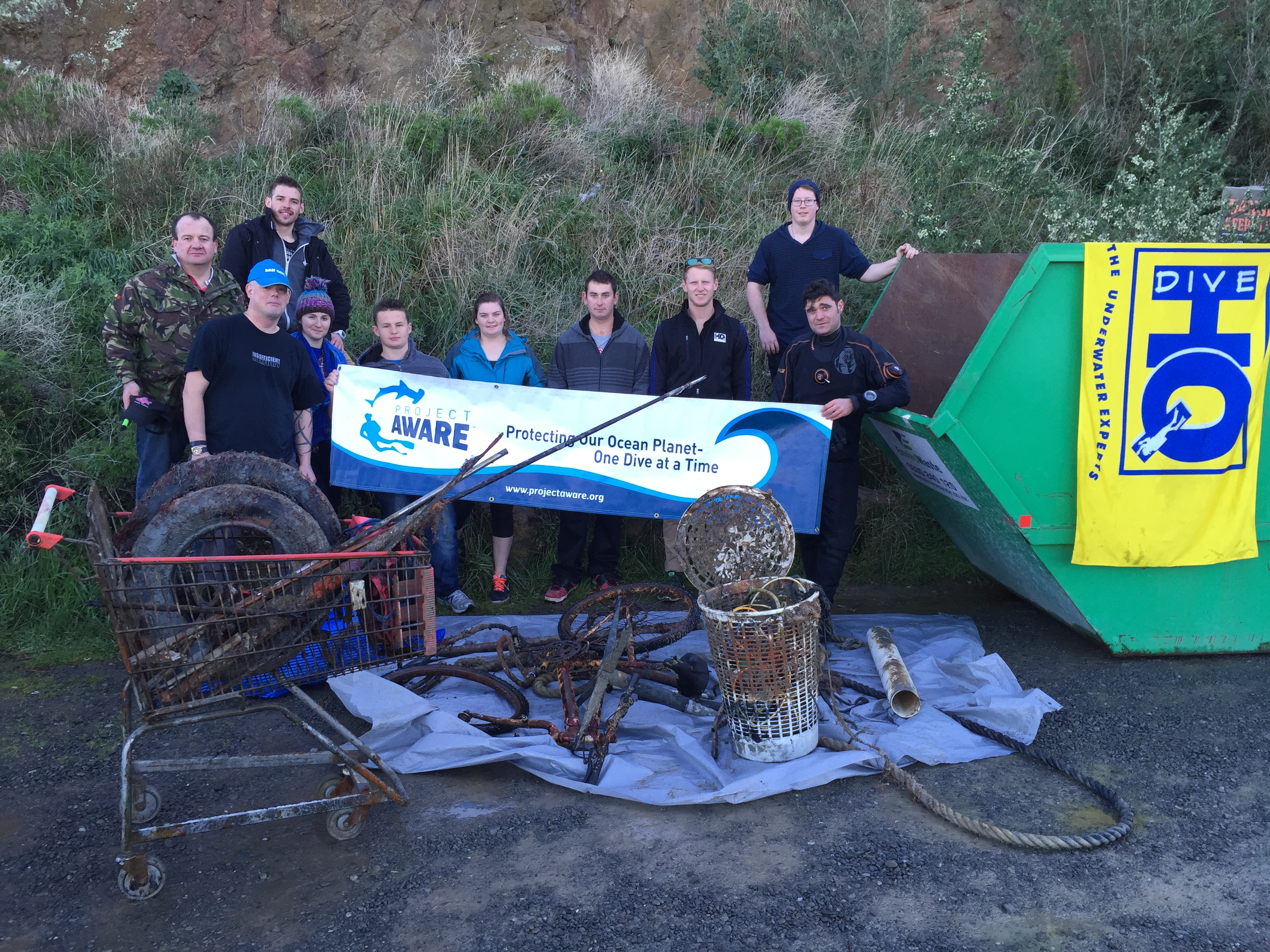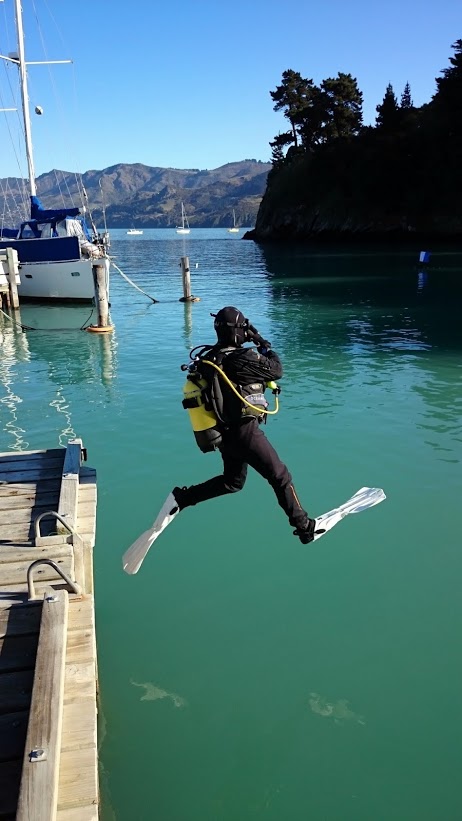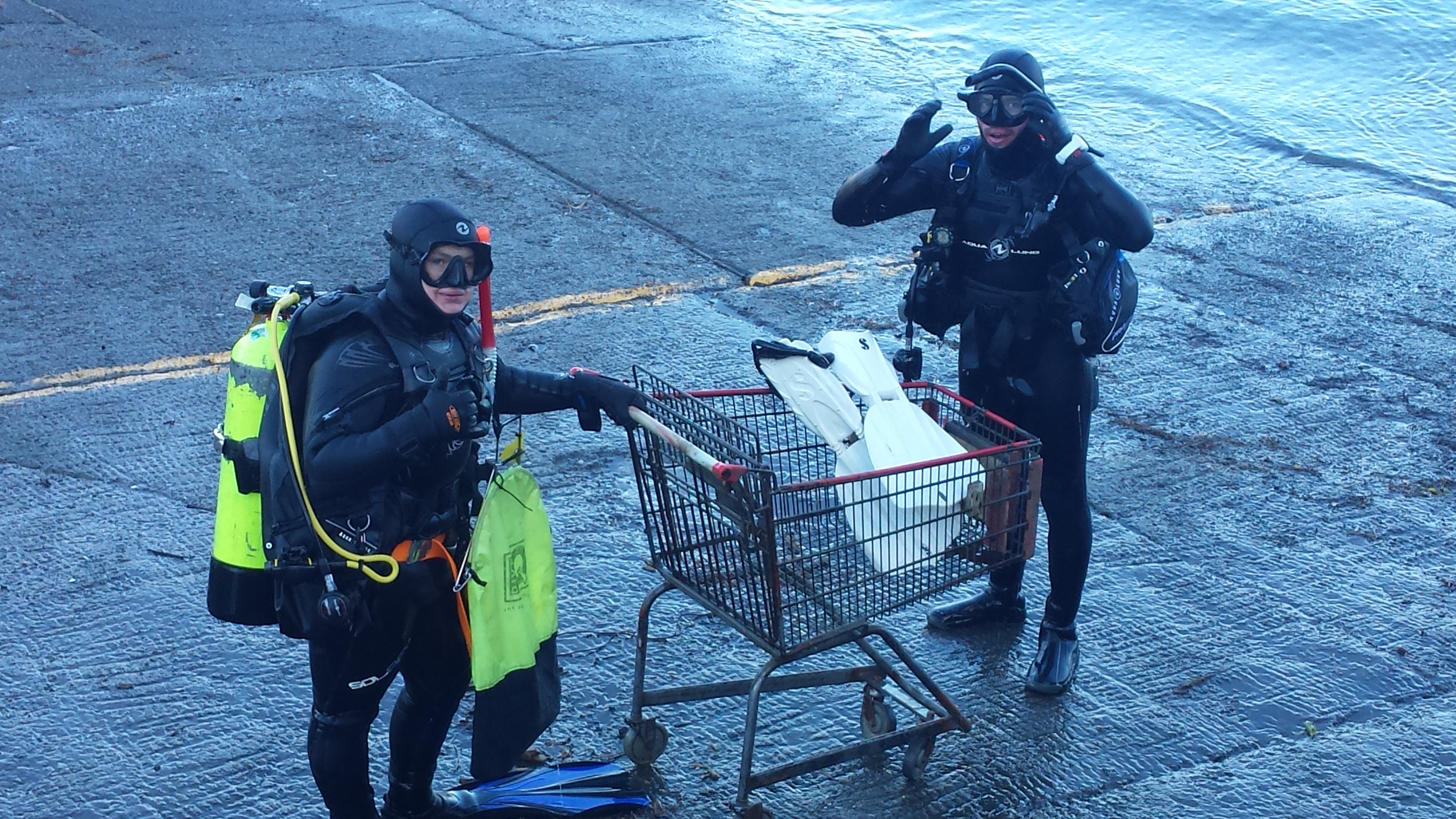 Keep your eyes peeled for more Dive Against Debris events in and around Christchurch, with a national 'month of events' being discussed for the not so distant future.
Thanks again to all that continue to support these community activities. It's great to see so many considerate people willing to do their bit.
‪#‎projectaware ‪#‎divehqchristchurch ‪#‎diveagainstdebris ‪#‎divehqchch