We hope Santa filled your Catch Bags with lots of new Dive Gear and Accessories.  Our Christchurch Dive Shop has certainly been buzzing with excitement, not just for the holidays, but of course for the warmer weather and great diving conditions.  Here's a quick list of things to help you enjoy a great summer of diving.
1. Make sure your Regs, BCDs and Tanks have all been serviced.  Andy, our service technician is here to help with your servicing needs these holidays.
2. Use a Dive Flag!  It is for your own safety and the responsibility of both the skipper and the divers.  New Zealand Maritime website has more information.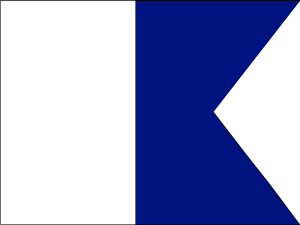 3. Explore more of Canterbury's Dive Sites.  Here at Dive HQ Christchurch, we love hearing from all our customers about their favourite sites, and it always encourages us to explore more places.   We have mapped a few of our sites for you on our Dive HQ Christchurch website.
4. Get the kids set up with some snorkel gear!  We have a flippers for very small feet available here at the Dive Shop.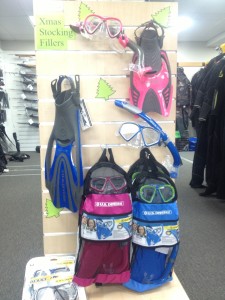 5. Lastly we haven't forgotten the little ones…and suggest you make them a SCUBA outfit and Play Dive!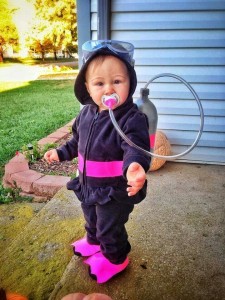 Happy Holidays to you all!
Our Holiday Hours – Come and see us and Cash in those Gift Certificates!
25th Dec Christmas Day : Closed
26th Dec Boxing Day: Closed
27th Dec Boxing Day: Closed
28th Dec Monday  OPEN! 9am – 5pm
29th Dec Tuesday OPEN!  9am – 5pm
30th Dec Wednesday OPEN 9am- 5pm
31st Dec Thursday OPEN 9am – 5pm
1st Dec New Years Day:  Closed
2nd Dec Sat:  Closed
3rd Dec Sun: Closed
4th Dec Monday – Open 9pm- 5pm
Dive HQ Christchurch
101 Durham St
Sydenham
Christchurch
0800 DIVEHQ
www.diveskiworld.co.nz