This is where it all started…I was driving to my work as a duty manager at a small pub in Christchurch listening to the radio when I heard…
"Are you tired of your job…"
"Want a life more exciting….that will take you all over the world!"
And I thought "YES!  That's exactly what I want!      
….then   "Become a Dive Instructor with Dive HQ Christchurch!"
So the next day I went in to Dive HQ Christchurch and saw Richard to see what he could offer me.  He was friendly and helpful and showed me a few different courses that they offer.  I decided to go with the full time instructor course which meant I could get a student allowance which made things a lot easier. I had only been diving once in my life in Rarotonga before I started the course but knew I would enjoy it as diving lets you see a whole new world. My first day at the course was awesome I got to meet Mel our Instructor and a great group of people with a passion for diving that I now consider life-long friends.
Throughout the year we got to dive a variety of amazing places like Kaikoura, Picton even some altitude diving at Lake Coleridge but by far my most memorable diving was a week trip away to dive the Mikhail Lermontov – a Russian cruise ship that sunk in the Sounds in 1986 it was amazing.  I took my underwater camera with me and got some great footage of the whole experience.  Here are some of my pictures of us exploring.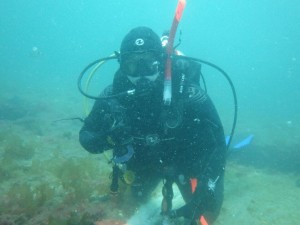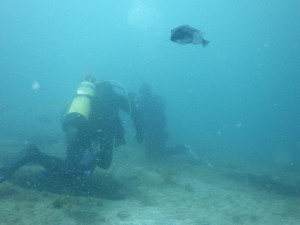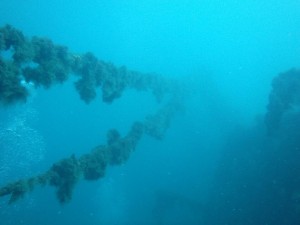 The course takes you from a novice through your open water, advanced, rescue diver (which was great fun practicing all the scenarios). Then you start the more professional side with Dive master, assistant instructor and a two week instructor development course which really gets you ready to sit your final instructor exams during the course we also did a lot of fun first aid scenarios and come out of the course as a First Aid Instructor, and as a Diving Instructor and have a Diploma in SCUBA Instructing which I can use all over the world. I had so much fun this year and enjoyed exploring the underwater world with Dive HQ Christchurch and meeting so many great people with a passion for diving. Now I can travel the world exploring where very few people have been before all thanks to Richard and the team at Dive HQ Christchurch.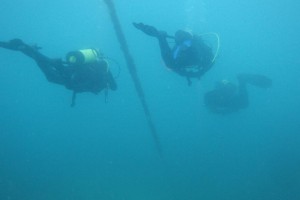 If you would like to know more about this amazing course and where it can take you, just get in touch with Dive HQ Christchurch.  They'll send you an info pack, and Richard can go through all your options with you.
Tim Walter
Professional SCUBA Instructor – Graduate of Dive HQ Christchurch 2015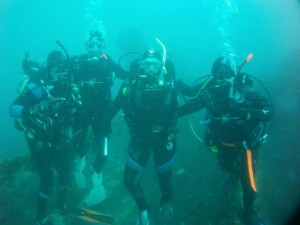 Call 0800 DIVHQ
Or Txt CAREER to 0274 DIVEHQ
Dive HQ Christchurch
101 Durham St Sydenham,
Christchurch
www.diveskiworld.co.nz