Thanks Dive HQ Christchurch, for a fun few years working as a Dive Instructor with a great team.
Here are a few highlights and memories we have shared that I will be taking with me as I head off on my next adventure as a Dive Instructor in Vanuatu.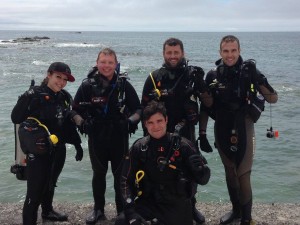 Dive Instructing in Kaikoura
There have been so many great students, and being able to share my passion for Diving with you has been a lot of fun.  Kiwi's sure do love their diving, and on a perfect day in Kaikoura you can tell why!
Project Aware
When you love the ocean, you want to protect it.  Project Aware is a great organisation, set up to help do just that.   I have enjoyed organising Project Aware Clean Up Dives, with the support of Dive HQ Christchurch.  For all you like minded people, you can also show support by contributing to Project Aware.
The Dive Shop
Dive HQ Christchurch Dive Shop has been the place where many of our customers have become familiar faces.  It's great when other divers come in and share their excitement for diving.  Through Dive HQ ChCh, I've also had the opportunity to learn about and trial some fantastic dive equipment.  Having the right year and knowing how to use it can really improve your dive experience.  I've become a much more skilled and confident diver by gaining so much knowledge about equipment.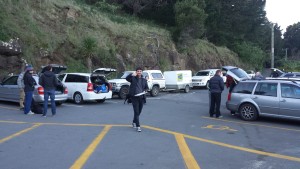 Incredible Diving
I've had some great dives during my time with Dive HQ Christchurch.  Diving all around Canterbury, right up the coast and to the sounds.  The Lermontov wreck and the Marlborough Sounds are a favorite of mine.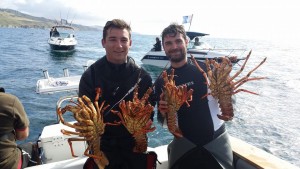 From the Coast to the Mountains
I have not just loved diving the depths of the New Zealand coastline, but have made the most of the incredible mountains too.  There are not too many places in the world you are so close to great diving and great skiing!
Big Thanks to Dive HQ Christchurch!
I'm sure I'm going to miss you all and this beautiful country.  The good times and great experiences I have had, have set me up to continue my Dive Instructing Career. Thank you to all the team at Dive HQ Christchurch, keep on sharing your passion for diving.
I would recommend learning to dive with Dive HQ Christchurch, not only I study to become an Instructor here, I enjoyed it so much I continued on to work here once I was qualified.  Whatever your level of diving, the team will look after you and find the right course for you.  You can find more about the courses on the www.diveskiworld.co.nz/dive-courses
Colin Wadeson
Dive Instructor Dive HQ Christchurch
Dive HQ Christchurch
103 Durham St South
Sydenham
Christchurch
03 3759 804
www.diveskiworld.co.nz