Meet Henry Thorp, who works for Dive HQ Christchurch as a Dive Instructor and Dive Shop Retail Superstar. Henry qualified as an Instructor with Dive HQ Christchurch, completing his Diploma in Scuba Diving in 2017.
 Henry can regularly be found teaching our Open Water, Advanced Open Water and Spearfishing  Students both locally and at Kaikoura.
When he's not teaching, Henry will be found working in our dive shop and providing his technical  expertise and unending enthusiasm to help our customers make the best choice of gear to suit their  individual diving  needs.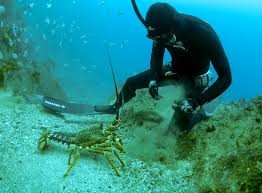 Henrys favourite spearfishing site is off Banks Peninsula in the many bays both North and South of 'The Heads'.
Henry dives from shore and from boat in order to access a wide range of dive sites.
The Bays around the Akaroa Heads provide a range of habitats with boulders and cracks on the bottom for Crayfish, weed beds for Butterfish and exposed pinnacles for Moki and Blue Cod.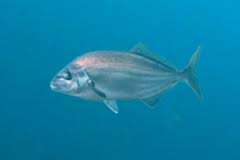 The challenge of getting the visibility right makes these dive sites even more rewarding.  Henry loves the peacefulness of spearfishing.  Asked about his  favourite aspect of spearfishing, Henry explained that he likes the selectiveness spearfishing provides, which fish to spear and when and where to spear… It's a good days diving for Henry when everything comes together and everyone goes  home with a feed.
Check out our spearfishing courses on line Here     http://www.divehqscuba.co.nz/spearfishing
Interested in making diving your job? 
Our August intake of the Diploma of Scuba Diving is filling up fast. This is a full time, one year course that provides everything you need to work in a dive related industry or to become a dive expert while you decide on your next move. You can find out more about this Here  https://www.diveskiworld.co.nz/tertiary-courses
Interested? Then call me on 0800 348347 or email me at richard@divehqscuba.co.nz or my mobile 0274 348347, and we can organise a meeting to chat it though.